Personal Trainers in the Ribble Valley
You live in the Ribble Valley and you're looking for an experienced personal trainer to work with you on your fitness. You might need to lose a bit of weight, tone up, or just improve your general fitness.
And, we're not going to hold it against you if you've gone out there on your own in a local gym, workout with the team at Clitheroe Crossfit or even hired a different personal trainer in the local Longridge, Langho or Clitheroe area.
We're here for you.
Who Do We Work With?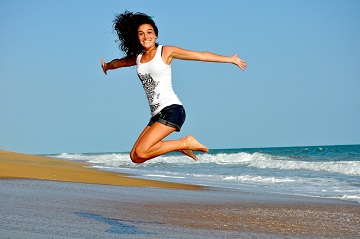 Over the years, we've helped people like you build up their fitness levels and have the confidence to look in the mirror every. single. time.
Having a personal fitness coach isn't just about going to your sessions 2-3 times a week, it's about the knowledge, encouragement, and the overwhelming amount of support that an expert can provide you.
Here's a short list of goals that some of our clients have had:
Weight loss/reduction
Tone up (no more wobbly bits)
Losing that belly
Improve confidence when out with friends
Reduce stress
Strength & core conditioning
Improve golf swing
Feel fitter and play with my children/grand children without being out of breath
Be more attractive & confident to find a partner
Get the body I truly desire in life
Improve nutrition and what I eat
Personal Training Services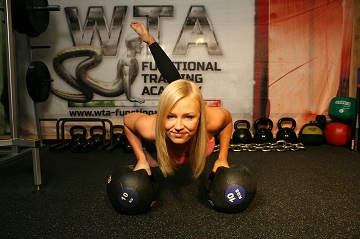 Your age and fitness level doesn't matter. What does is your end goal and how we will put together a plan to achieve it. This starts with a short consultation meeting at our fitness studio where we talk over what you've done before and how you see yourself improving and changing.
1-2-1 Training
This is where the 'personal' in personal training comes in. You'll work with a dedicated fitness professional one-to-one and work solely on your own fitness workouts. These sessions typically last 50-60 minutes and include whatever has been agreed by you and your trainer, whether that's doing strength training, GBCT, HIIT cardio or general fitness, your plan will be set out and it's an important time to clarify any
Group Fitness
If you'd rather head to a fitness session with your friends, but the thought of a group fitness class is a little daunting, then group personal training is for you.
There's usually 2-3 people in the group and you work with a dedicated fitness coach who will manage your workout and then be available for a discussion/talk about motivation, what you've eaten right/not so great, and how you can reach your individual goals.
Weight Loss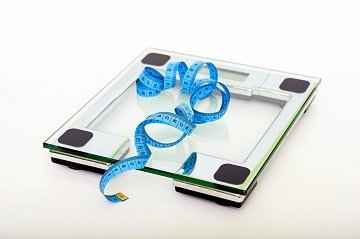 Being uncomfortable with your body and feeling fat isn't a great place to be. It might be through months (or even years) of not eating the right foods, snacking all of the time and not doing enough of the right exercises to burn through those calories.
It's also equally tough to get the motivation to actually go to the gym, isn't it? That's where one of the team can help. They'll accurately see where you are now and where you want to be.
Then, we'll agree a plan that concentrates on burning the fat off your body over the first 90 days (12-weeks to weight loss) and then re-evaluate on what the next steps are. You'll see (and feel!) a massive improvement in the first 4 weeks though.
This is the first step in your journey and we know it's going to be challenging, but nothing in life worth having came easy.
Golf Performance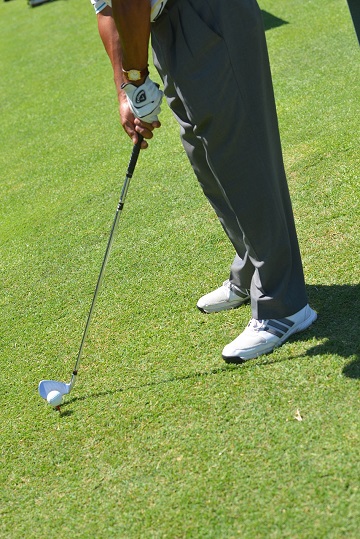 Want a better wing when you're on the golf course? Then we can help.
Playing golf puts the same amount of strain on your muscles as competing in martial arts. And, if you're like most golfers, you're probably playing injured due to bad posture and a lack of core conditioning.
Our golf performance specialists, trained by CHEK, will help you improve your fitness levels, correct any posture anomalies and improve your golf swing.
Strength & Conditioning
You're used to the gym, fitness and eating the right things. Maybe you're training to climb a mountain, take part in a triathlon or just want to up your game in your favourite sport. That's where a strength and performance fitness coach comes in.
You'll be working one-on-one with a personal trainer who will set out your workout regimes and push you to your maximum, whether that involves hypertrophy training, German Body Composition Training or HIIT you'll feel like you've achieved something at the end of each session.
We know that your main aim might not be to pack on muscle, but to be quicker, leaner and have more noticeable muscle. That's why we'll advise you on your nutrition and monitor your food intake to ensure you have the best chance of progression.
Our Experience
Having over 15 years' experience in the industry and a number of personal training clients who have seen great results, we're confident we're going to be on your radar when it comes to choosing your trusted fitness professional.
We're all qualified to the industry standard for personal trainers and we've gone on some really knowledgeable courses in the past, including Holistic Lifestyle Coaching & Golf Performance from the CHEK Institute, Poliquin's Bio Signature (for fat loss spot reduction), Hypertrophy training with Ultimate Performance, and pre & post natal course for you keeping fit during pregnancy.
But, let's face it. All of the qualifications in the world are forgettable and not important if your fitness coach hasn't got:
A proven track record
Clients who have been with us for years
Time to help you understand who you are & where you want to be
A trusted adviser who understands your struggles
What You'll Get
When you use our personal training services in the Ribble Valley, we promise to be committed to you. When you work with us, you'll see/experience:
More energy in the morning – spring out of bed
Understand food and nutrition, and what to eat (and what not!)
Discover how enjoyable exercise and fitness really is
Change the way you feel about your body
Improve your overall fitness levels and understand how hard you can push yourself
Have a dedicated professional who plans, monitors & records your progress, and pushes you to reach your goals
You'll have piece of mind that you're in great hands by someone who has experience with people just like you
Your fitness training sessions will be individual and focus on you
How Much Does it Cost?
The price for a Ribble Valley personal trainer depends on a few things, such as how many sessions, what focus you want, what level experience of trainer you prefer (the more experience and knowledge, in general, the more expensive).
But, we usually say that a typical session will start from £30 and individuals usually buy a block of 10 or 12 sessions at the start, so there's no long-term commitments. You can then see if we're a good fit and after that we can talk about the next stage.
No one is able to look after your body better than you, but sometimes a little motivation and encouragement goes a long way. Have a chat with one of the team and we will design something around your lifestyle that will have a positive impact, leading to a healthier, happier you.
What Areas Do We Cover?
All areas in the Ribble Valley, including: Clitheroe, Ribchester, Longridge, Whalley, Brockhall Village and Langho.
Contact Us
If you're looking to change your life for the better by hiring a
local personal trainer in Lancashire
, then get in touch with us and we'll arrange a free consultation at our state-of-the-art studio in Ribchester.