Personal Trainers in Burnley
Interested in hiring a Burnley-based personal trainer? Read on….
You're at the point in your life when you've realise you could do with a little extra help with your fitness: that one person who will motivate and drive you to get the body you truly want in life. We're here to help you achieve that.
Here's how we help people just like you:
Nutrition & Eating Habits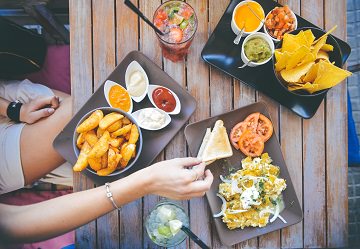 Whilst we're not qualified dietitians (they usually work in a hospital), we do know a lot about food, nutritious meals and how moving away from overly fatty foods and sugary foods/drinks can dramatically increase your energy, feelings and positivity.
We all emotionally eat, yes, even fitness professionals. But, it's understanding what drives us as an individual and then replacing the habits of eating crisps, chocolates or other not so great foods with other things, such as berries, nuts and healthy fats. These are going to give you a massive amount of energy and they are going to have a positive impact on your moods.
Together, we'll look at what you're currently eating and form a plan of moving forward. And no, we're not going to make you eat 'rabbit' food but we will advise you that protein, healthy fats and greens in each meal will give you more energy.
Weight Management & Fat Loss
If your belly is a little bigger than you would like, your legs feel just plain fat or you can see those wobbly bits on your arms that make you feel gross at times then this is for you.
Being uncomfortable with the way your body looks in the mirror isn't something that just popped into your head this morning, it's been on your mind for a while. Watching TV and she looks great, out with family/friends and you see someone who looks like you want to. And it's the same with your current weight: you weren't super skinny yesterday and wake up fat this morning.
So, it's all about removing those bad habits (there are probably some you don't realise you have) and setting out a clear plan of fitness sessions to get your body burning through the access fat on your body.
And you're not 'too big' to work with us. Even if you're 30 stones we can shape your programme in a way that can help you dramatically.
Strength & Muscle Building
If you want to build muscle and develop strength then we can help. Your fitness sessions will be set for maximum impact with the focus of building muscles all across your body and making you strong, even if you just want a great chest.
Each individual on the team has a wealth of knowledge on what to eat in order to get bigger and understands that doing hypertrophy or GBCT is going to vary your training and encourage your body to lean out and pack on that muscle.
You will also receive guidance on the best things to eat in your meals, what protein sources are optimum (pre, during and post-workout), what quantities of each macros you should be consuming every day, and how quick tips can help you overcome daily obstacles.
Group Training & Exercise
If you don't want to work with a Lancashire personal trainer in a one-on-one role then we do have the option of group training. This is usually a group of 3 or 4 people who have an hour's session with a trainer and work on similar exercises.
How can this help? It's more intimate than a fitness class where you're left up to your own devices, apart from the old check by the fitness instructor. And it's less contact time than if you were having an individual session with one of the team.
People who prefer this type of training tend to be those who enjoy going to the gym with one or two friends, but don't feel like you're getting the results you'd hoped for. This might be that you're not pushing yourself when there and the helping hand from a trainer can ensure you push yourself to the maximum without being hurt or injuring yourself.
Contact Us
Fill in the form below and we'll be in touch with you soon.