Personal Trainers in the Blackburn Area

Want to lose weight with the help of a Blackburn personal trainer?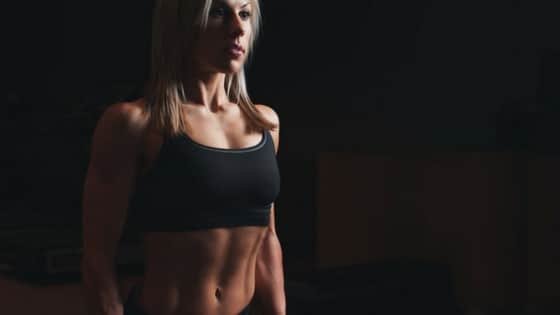 We're experienced fitness professionals in the Blackburn, Darwen and Wilpshire areas. No matter where you live in Blackburn, we're here to help you with your workout regimes, nutrition and diet planning, and motivation to reach your desired body weight.
You probably know that you should be doing regular exercise, and you've probably joined a gym in the past, but now you're interested in getting an individual to help you push forward and keep you motivated.
The need to be encouraged and have someone there to show you the best exercises to get the most out of your workout is a must.
How Can We Help?
We have a number of options available to you. Whatever your goals we can help:
1-2-1 personal training
Where you work individually with an elite personal trainer in Blackburn, who will consult with you on your nutritional intake and set out the best training programme to maximise your progress and ensure you get the body you want and desire.
Group personal training
Working out with 2 other people by motivating each other and working with a professional who is experienced in personal training in Blackburn and surrounding areas.

Blaze the fat fitness classes
If you prefer working out with a group of people and 'joining the community' then we offer a range of classes that will help you keep fit, tone that booty, and feel fantastic after just a few sessions.
Fitness bootcamps
Want to supercharge your fat loss?
Our fit camps will help you work your body hard.
You'll feel the burn and workout along side a few others so you can encourage one another when your endurance isn't pushing you forward.
Muscle Mass/Hypertrophy
If you're interested in building that all important physique (either for sports, confidence or championships) we can help direct and advise you on what to eat, which supplements will be best, and push you hard in your training.
Eating Plans
Nutrition and eating a healthy balanced diet are essential, and are an integral part of your health and well-being journey.
As an individual you can no longer think about working out hard at the gym and then going to McDonalds or KFC on the way home: it's time to change your habit, to change your mindset, and to change the way you look at the different things you put into your body.
 
Motivation & Your Fitness Journey
Accepting the help and advice of a fitness professional might seem hard to some people, but with us it's a little bit different.
We tailor all of our advice and workout sessions to you as an individual, and that's reflected in our prices.
We're not the cheapest personal trainers in the local area, but we do consider ourselves highlight knowledgeable and focused on you at all times.
You're an individual and our 1-2-1 sessions are focused that way because we're the best personal trainers in Blackburn.
Contact Us
Either complete the form below or call us now.